Authorities seize more than 4,500 marijuana plants at locations in Rancho Cucamonga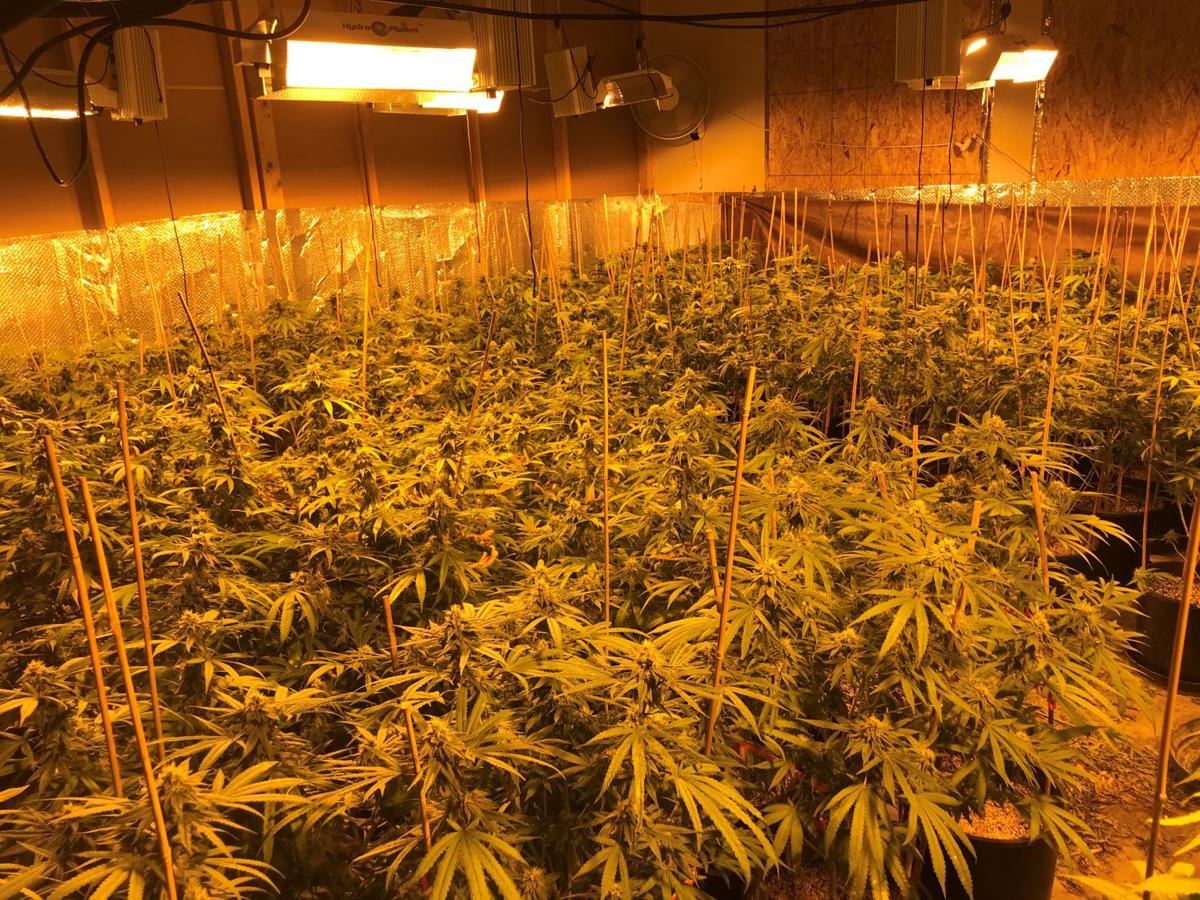 Authorities seized a total of more than 4,500 marijuana plants at four locations in Rancho Cucamonga on Sept. 13, according to the San Bernardino County Sheriff's Department.
Beginning at about 7:30 a.m., investigators from the Sheriff's Gangs/Narcotics Division – Marijuana Enforcement Team (MET), in cooperation with deputies from the Rancho Cucamonga Station Multiple Enforcement Team, served four search warrants at residences in the city. All four locations had indoor marijuana grow operations that used advanced lighting, air conditioning, fans, exhaust blowers and air filtering systems to control the climate inside the residence, as well as the odor of marijuana coming from them.
Investigators discovered electricity at three of the locations was being stolen. Personnel from Southern California Edison (SCE) assisted in the electrical theft investigation. Suspects who grow marijuana illicitly will commonly bypass the electrical meter installed by the electrical company. This is done due to the high amount and cost of electricity needed to operate the marijuana growing equipment.
"The extreme measures used to illegally grow marijuana endangers the public living nearby," the Sheriff's Department said in a news release. "An electrical short caused by the un-permitted electrical wiring most likely would have resulted in an explosion or fire in the residential community, causing possible injuries."
The electrical power to the residence was disconnected so the faulty wiring and electrical bypass will not create a hazard for the public. The loss from the theft of electricity at the locations will be several thousands of dollars.
Rancho Cucamonga has an ordinance prohibiting commercial cannabis activity, which includes growing more than six marijuana plants at a residence. Additionally, the suspects did not obtain a business license from the city of Rancho Cucamonga, nor did they have a license from the State of California to cultivate cannabis.
One suspect, who was identified as 44-year-old Shumin Lin of Flushing, New York, was arrested and booked at West Valley Detention Center on charges of cultivation of cannabis, more than six plants. Investigators have not identified any other suspects.
The four houses where the marijuana plants were seized are located in the 5100 block of Bucklestone Place, the 12900 block of Evermay Court, the 7400 block of Bungalow Way, and the 12900 block of Canopy Street. At least 892 marijuana plants were found at each location.
SOURCE:FONTANAHERALDNEWS.COM
Authorities seize more than 4,500 marijuana plants at locations in Rancho Cucamonga